Message from the Chair of the Board of Trustees  
For an entire generation, Hôpital Montfort is a permanent presence, a hospital in full expansion, an organization that is essential to the health of the region. 
It is inconceivable for these people that Montfort's very existence was once threatened. 
And yet, on February 24, 2022, we marked the 25th anniversary of the SOS Montfort cause, which lasted from 1997 to 2002. 
As the saying goes, "what doesn't kill you makes you stronger." And, sure enough, our hospital would not be as strong today if it were not for the struggle that was waged to save it. 
When Montfort's survival was finally guaranteed by the courts, the hospital received the funding it needed and began to expand. Today, Montfort is twice the size it was in 1997; the Montfort team has grown from 600 members to more than 2,300; and the annual budget, which was $39 million in 1997, is now $235 million. 
Today, Montfort offers the community services that did not exist in 1997, including nuclear medicine, a sleep lab, a range of specialized services in mental health, and many specialized ambulatory clinics in diabetes management, pediatrics, breast health, cardiopulmonary rehabilitation and others. 
In 2013, Montfort was designated an academic hospital, which added two components to its mission: in addition to offering exemplary care, from that point on it would also conduct research and train the next generation of healthcare providers. With the opening of the Aline-Chrétien Health Hub in 2021 and its involvement in the Ottawa East Ontario Health Team, Montfort is participating in an integrated care system and is extending its reach and impact in Ottawa East. 
In a sense, winning the SOS Montfort cause "condemned" us to excellence—we had to prove that Montfort did indeed deserve the support of our community. Beyond being an institution "necessary to promote and enhance the Franco-Ontarian identity," Hôpital Montfort has the duty and responsibility to offer exceptional services—with you and for you. 
Of course, we have staffing challenges and—as is the case across Ontario—the pandemic has exacerbated the skilled labour shortage. We're working hard to overcome these challenges, developing new approaches and new systems to ensure the future of Montfort and guarantee excellent health services, offered in French and in English. 
Always focused on the future and continued development, we are working to ensure that the governance of the hospital is representative of the broad diversity of our community.  As such, I am pleased to inform you that the Board of Directors has adopted the statement "Countering Discrimination, Racism and Racial Inequality and Promoting Diversity, Equity and Inclusion".
In addition, the hospital has signed on to the Government of Canada's 50/30 Challenge, which is designed to encourage businesses and organizations to promote inclusion and increase the representation of diverse groups in their communities. And in keeping with these commitments, we have also stepped up our recruitment efforts to ensure that our committees are even more representative of the diversity of our community.
The hospital's 70th anniversary is fast approaching. For past generations, this generation and future generations, we are committed to pursuing the path of excellence. 
Montfort. We are, we will be! 
Carl Nappert
Chair of the Board of Trustees
---
Hôpital Montfort 2022-2023 Board of Trustees is composed of the following members.
Elected trustees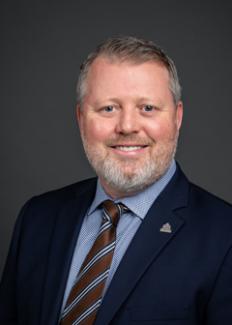 Carl Nappert is President and CEO of Maplesoft Group. He has been with the Maplesoft Group since 2001. Most notably, Mr. Nappert contributed to growing Maplesoft Group as a company owner from 2001 to 2015 through his involvement in the management and business development of the firm on a national and international scale.
Mr. Nappert sits on the Consultative Council of the Telfer School of Management and is involved in the Ottawa Regional Cancer Foundation.
In 2010, Mr. Nappert received the Ottawa Business Journal's "40 Under 40 Award," which recognizes business executives who have distinguished themselves through their success in the business world and their participation in charity and community activities. He was also the recipient of the Young Achievers Award form the University of Ottawa's Telfer School of Management in recognition of alumni who have achieved business excellence before the age of 40.
Mr. Nappert completed his studies in business administration with a specialization in marketing and international business at the University of Ottawa. He was the president of the Student Association of the Telfer School of Management in 1996-1997, and won first place in the Entrepreneurship Case of the Commerce Games in 1997.
He has been a member of Hôpital Montfort's Board of Trustees since June 2016, and was appointed Chair in June 2018.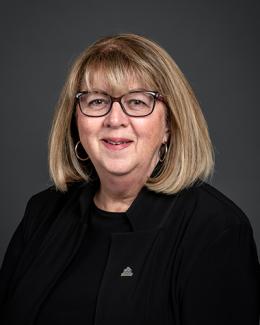 Mrs. Marie-Josée Martel has a Master's degree in Public Administration from the École nationale d'administration publique. She has contributed to the Government of Canada throughout her career in various central agencies such as the Privy Council Office, Treasury Board Canada, the Office of Aboriginal Constitutional Affairs and numerous federal departments such as the Department of Health, Department of Justice, Revenue Canada Agency, Public Works Canada, Service Canada and finally Library and Archives Canada, as Assistant Deputy Minister for Services. Mrs. Martel has developed extensive expertise in the delivery of quality services to Canadians.
After retiring from the Government of Canada, she joined, as an Associate, the Institute for Citizen-Centred Service. Mrs. Martel mainly facilitates training seminars on service improvement for front-line staff and managers from the public sector.
Since 2013, she serves on the Quality Assurance Board of Hôpital Montfort. She also serves as Vice-President on the Board of Trustees of the Montfort Foundation since 2017. As of 2020, Mrs. Martel is a member of the Saint-Paul University Board of Governors and of the Healthcare Insurance Reciprocal of Canada (HIROC) Board of Directors.
She is a member of the Board of Trustees of Hôpital Montfort since 2018; she has been Secretary of the Board from 2019 to 2021 and was appointed Vice-Chair in June 2021.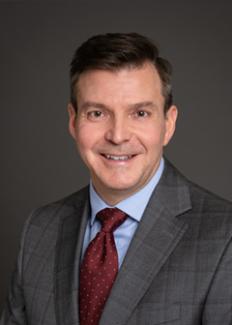 Pierre Lanctôt is Chief Financial Officer at the Senate of Canada since April 2018. Prior to joining the Senate, Mr. Lanctôt was a partner at EY (Ernst & Young) where he assisted several public sector organizations in improving their financial and operational performance, governance and the management of their investment projects.
For several years, Mr. Lanctôt was General Manager of Finance at Canada Post and successfully took on the responsibilities of financial planning, financial management for the postal operations as well as financial management of the transformation program. He also hold the position of Executive director corporate services and Chief Financial Officer at the National Capital Commission (NCC) and several senior management positions with various divisions and subsidiaries of Bell Canada.
Mr. Lanctôt started his career at the Office of the Auditor General of Canada and worked at Export Development Canada.
Mr. Lanctôt is a graduate of the École des Hautes Études Commerciales de Montréal (HEC) in business administration; he obtained his CPA/CA designation in 1989 and is a member of the Institute of Chartered Professional Accountants of Ontario.
Mr. Lanctôt has been a member of Hôpital Montfort's Board of Trustees since 2014. He has been the chairman of the Finance and Audit Committee from June 2017 until June 2022. He brings to this role a vast experience in financial management, performance management, risk management and process improvement and transformation.
Roda Muse is Secretary-General of the Canadian Commission for UNESCO. Previously, she worked for the Ministry of Innovation, Science and Industry and the Ontario regional office of Status of Women Canada. She was Vice-President and Trustee of the Conseil des écoles publiques de langue française de l'Est de l'Ontario (CEPEO) and a member of the Consortium governing the Centre Jules-Léger.
Very active in the francophone community, she has been a member of the Table féministe francophone de concertation provinciale de l'Est de l'Ontario, the Board of Directors of the college La Cité and the Eastern Ottawa Community Family Health Team. Roda Muse co-founded the Acacia Foundation, a charitable organization dedicated to fostering excellence in young visible minority Francophones through education and mentoring. She is also very involved in diversity and women's issues.
Roda Muse holds a master's degree in teaching French as a foreign language from Université Paul Valéry in Montpellier, France and a master's degree in public administration with an international management option from ENAP (Université du Québec).
Appointed President and CEO of Colleges and Institutes Canada, the voice of Canada's colleges, institutes, CEGEPs and polytechnics in 2013, Ms. Amyot is an international leader in education for employment in Canada and in over 25 countries.
She has served as President and CEO of a federal Crown corporation and as an Assistant Deputy Minister at the federal level in her last three roles. She has also worked in policy and program areas in the social, scientific, economic and cultural fields in Ottawa and in the regions of several federal departments, including Human Resources Development Canada, National Defence, Natural Resources Canada, Aboriginal and Northern Affairs, Canadian Heritage, the Public Service Commission and the Canada Public Service Agency. She has also worked as an administrator for the Northwest Territories (NWT) Department of Education and has taught in Ontario, Quebec and the Northwest Territories.
Denise is Chair of the Board of Directors of the Forum for International Trade Training (FITT), and a member of the Board of Directors of the Canadian Science and Policy Centre, and at Hôpital Montfort. She has been appointed by the Government of Canada and the Government of Singapore respectively on their Future Skills Council. 
She has received several national and international awards for her leadership and is a sought after speaker nationally and internationally. She is a champion for diversity, the sustainable development goals and coaching. 
Ms. Amyot has been a member of the Hôpital Montfort Board of Trustee since 2021.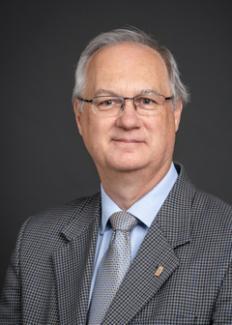 François Brouard is a Fellow Chartered Professional Accountant (FCPA) and a Fellow Chartered Accountant (FCA).  He is currently a full professor at the Sprott School of Business at Carleton University, where he teaches accounting and taxation. He is the founding director of the Sprott Centre for Social Enterprises / Centre Sprott pour les entreprises sociales (SCSE/CSES). He holds a bachelor's degree in business administration (BAA) from HEC Montréal, a master's in accounting (MSc) from Université du Québec à Montréal (UQAM) and a doctorate in business administration (DBA) from Université du Québec à Trois-Rivières (UQTR).
He has also worked as an auditor, tax specialist and taxation manager for Deloitte, and as a consultant in training and business intelligence. He was a professor at Université du Québec en Outaouais (UQO) as well as project manager for the professional program of the Ordre des comptables agréés du Québec. 
As a member of Montfort's Board of Trustees since June 2017 and its Treasurer from June 2018 until 2020, he brings knowledge and expertise in governance, business and administration, taxation and financial accounting, and philanthropy. He was a member of the Governance Committee between 2012 and 2018 and several other Montfort committees over the years, including the Management Committee, Executive Committee, Audit Committee and Project Development Committee. After being elected as a member in 2017, he has served as Chair of Montfort Health's Board of Trustees since 2020. He is also a member of the Governance Committee of Société Santé en français.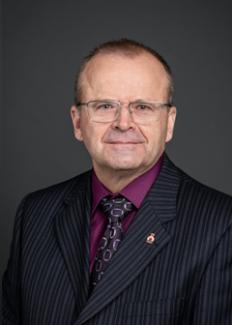 Luc Généreux is an engineer, urban planner and veteran of the Canadian Armed Forces. He is currently working for Public Works and Government Services Canada as director of the regional centre of expertise in project management, following a 34-year career within the Canadian Armed Forces as a military engineer, as well as for Facilities Services at the University of Ottawa and the City of Ottawa.
He earned a bachelor's degree in Civil Engineering in 1985, a master's in Urban Planning from Université de Montréal, a diploma in Project Management from Université du Québec à Trois-Rivières and a master's in Security and Defence at the Inter-American Defence College in Washington, D.C.
After participating in planning, designing and building infrastructure as well as managing a wide variety of projects, programs and installations in Canada and abroad, Mr. Généreux became Regional Engineer for Eastern Canada, Base Commander of Canadian Forces Base Shilo, in Manitoba, Director of Real Property Operations – North Region for the Canadian Armed Forces.
He then became Director of Planning, Facilities, at the University of Ottawa and responsible for managing the university's Master Plan, followed by a position as a senior planner for City of Ottawa facilities and parks. 
Luc Généreux is an active volunteer in local groups in number of capacities, including as a member of the jury for Awards for Planning Excellence of the Canadian Institute of Planners (CIP), as a member of Hôpital Montfort's consultative committee on project development and as an active member of the Royal Canadian Legion. Luc is also a member of the Ordre des ingénieurs du Québec, the Ordre des urbanistes du Québec (OUQ), the Canadian Institute of Planners (CIP) and the Project Management Institute (PMI).
He is a member of the Hôpital Montfort Board of Trustees since 2018.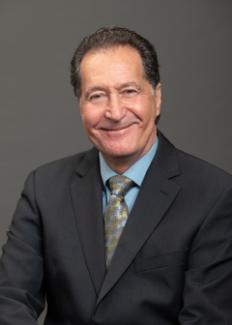 Alain Jegen is an entrepreneurial business director and currently works on several projects as a contractual or volunteer.
Expert in innovative technologies, sustainable development and business funding, nationally and internationally, he promotes innovative ways to improve Canadian companies' prospects for growth and commercialization. His field of expertise also extends to creating strategic partnering with industry, support for SME's funding and links with the Canadian cleantech ecosystem. 
Co-founder of two local system engineering companies in aerospace and defence, Mr. Jegen has been focusing since 2005 on sustainable development and innovative technologies that address climate change issues. He is particularly interested in energy exploration, production and utilization, power generation, waste management and transportation.
His fields of specialization include: 
energy efficiency: green buildings, engineered wood buildings, building-integrated photovoltaic systems (BIPV)
sensor and monitoring systems: water and electricity
renewable energy: solar and wind
energy storage: solar and geothermal, fuel cell, Li-ion/Flow batteries and flywheels
electric and intelligent transportation
smart grid
advanced materials
He has been a member of the Hôpital Montfort Board of Trustees since October 2020. 
Ms. Lynn Rivard, Certified Human Resources Leader since 2012, holds a Master of Business Administration (MBA) and a Certification of Leadership in the Public Sector. Bilingual in both official languages, she has over 18 years of management experience and over 25 years of experience in the social and community services sector. Ms. Rivard obtained her Honours Bachelor of Criminology in 1994 and her Bachelor of Psychology in 1992, both from the University of Ottawa.
Currently the Chief Administrative Officer for the Faculty of Arts at the University of Ottawa, Ms. Rivard is a recognized expert in Change Management, Strategic Planning and Organizational Development. Her authenticity and forward-thinking approach to continuous improvement remain unwavering in a professional environment marred by divisive socio-political issues. Always seeking to contribute positively to help shape the future, Ms. Rivard is a proactive executive leader involved in the development of several organizational and community initiatives for Equity, Diversity and Inclusivity.
Committed to the positive development of our communities, she has also served on several boards and organizations in the not-for-profit sector. She is a member of the Association de l'Hôpital Montfort since 2019, and a member of the Board of Directors of Maison d'amitié since 2014.
Ms. Lynn Rivard has been a member of the Board of Trustees of Hôpital Montfort since 2022.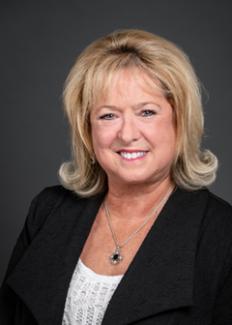 Lucie Mercier-Gauthier has been working in the field of university administration for over 33 years. Now retired, she enjoyed a long career at the University of Ottawa where she held several management positions. She began as Director of Internal Audit, moved on to Director of Financial Services, and then served as Associate Vice-President of Financial Resources until 2010, managing large-scale projects including changes in financial systems, administrative simplification initiatives, large investment portfolios and two major bond issuances for the institution. 
In 2010, she became the Associate Vice-President of Student Services, where she worked on improving the student experience and oversaw the strategic operations of Sports Services, the Community Life Service, the bookstore, Food Services, Conventions and Reservations, the uOttawa Card, the Housing Service and Health Services. She led a new program for excellence in campus services that welcomes over 40 000 students, as well as the development and creation of several new residences, new sports facilities and new food concepts.
Ms Mercier-Gauthier was the recipient of the Honorary Membership for Distinguished Service in 2015 and CAUDO's Ken Clements Distinguished Administrator Award in 2005. She also won the COFO-UO Distinguished Leadership Award in 2004 for her leadership and numerous contributions within Canadian university administrations.
Ms Mercier-Gauthier began her career as an auditor at the Price Waterhouse accounting firm. In 1982, she worked for Export Development Canada (EDC) as a financial analyst.
She holds a Bachelor of Commerce from the University of Ottawa as well as the title of Chartered Accountant. She has been a member of the Institute of Chartered Accountants of Ontario since 1982.
She is an active member on several boards of directors such as the Canadian Association of University Business Officers (CAUBO), the Canadian Bureau for International Education (CBIE), the Canadian Research Knowledge Network (CRKN) and the Stem Cell Network. She was a member of the Governance Committee in 2016, and has been a member of Hôpital Montfort's Management Committee since 2017 and a member of the Board of Trustees since 2018.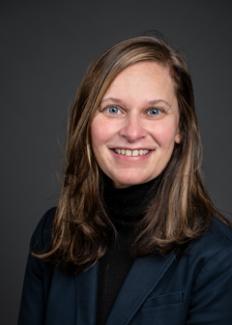 Caroline Richard has represented management since she was admitted to the Ontario Bar Association in 2002. She advises and acts on behalf of management in both official languages for litigation related to labour law, employment, human rights, negotiation of collective agreements and industrial accidents. She has litigated before various levels of federal, Ontario and New Brunswick courts as well as several administrative tribunals.
 
She completed her law degree at the University of Ottawa and is a member of the Law Society of Ontario and the Law Society of Nunavut.
Ms Richard is deeply committed to supporting the Franco-Ontarian community. She joined Hôpital Montfort's Board of Trustees in June 2017.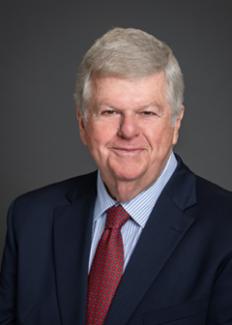 Jean Ste-Marie, QC, has a Bachelor of Arts from Université Laval and a Licentiate in Laws from the University of Ottawa. After his admission to the Barreau du Québec, he practised at the federal Department of Justice for 23 years where he held several positions as Legal Advisor and Senior Manager. He then worked at the Office of the Auditor General of Canada as Senior Legal Advisor and Assistant Auditor General. He was also Interim Vice-President of the Public Service Commission of Canada.
After retiring, he accepted mandates for the Canadian International Development Agency (CIDA) in Francophone Africa, where he participated in projects on public finance. He also worked for CIDA in Asia where he worked on developing a law to establish a public service based on a Canadian model.
He was appointed Queen's Counsel (QC) in 1991.
Jean Ste-Marie has been a member of the Board of Trustees of Hôpital Montfort since 2018.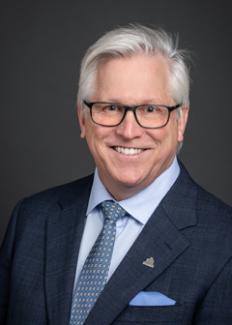 Dr. Bernard Leduc took office as president and Chief Executive Officer of Hôpital Montfort, in Ottawa, in January 2010.
Montfort is the Francophone Academic Hospital of Ontario. Under the leadership of Dr. Leduc, the hospital received Accreditation with Exemplary Standing from Accreditation Canada, in 2014 and again in 2018. This recognition reflects Dr. Leduc's commitment to continuous quality improvement, patient experience and safety.
Previously, Dr. Leduc served as chief-of-staff at Montfort from 2004 to 2009. Dr. Leduc has a 27‑year experience in the practice of family medicine.
In 2004, Dr. Leduc was awarded the Irwin Bean Award, given to the individual who achieved the highest standing among practice-eligible candidates on the Certification Examination in Family Medicine of the College of Family Physicians of Canada.
He obtained his Executive Master of Business Administration (EMBA) from Queen's University in 2010.
In 2017, he received the Order of Ottawa and he was inducted in the FireStarter Hall of Fame by the Studer Group in 2018. In 2021, he received the Paulette-Gagnon Award from the Assemblée de la francophonie de l'Ontario.
Dr. Leduc sits on numerous Boards, including Health Standards Organization where he is the Chairman since August 2020.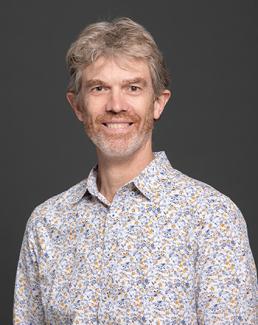 Dr. Thierry Daboval has been appointed as Chief-of-staff of Montfort in September 2022.
Dr Daboval has been a professor of neonatology and pediatrics since 1998, first at the Université de Sherbrooke and currently at the University of Ottawa, where he has been promoted to Associate Professor in 2021. Since 2016, he has been the Medical Director of the Level 3b Neonatal Intensive Care Unit at the Children's Hospital of Eastern Ontario (CHEO) in Ottawa.
In his many roles, Dr. Daboval has been very involved in teaching and research programs, particularly in the area of counseling mothers at high risk of delivering an extremely preterm newborn. He is particularly interested in medical ethics in neonatology, communication in complex situations and how to teach it and also in the follow-up of children at risk of developmental delays. Author of more than a hundred publications, he has participated in a large number of conferences as a speaker or invited professor, including several international conferences.
Originally from St-Hyacinthe, Quebec, he completed his medical and pediatric training at the Université de Sherbrooke; he obtained his specialization in perinatal and neonatal medicine with a concentration in neonatal follow-up at the Université de Montréal. He obtained a master's degree in clinical science at the Université du Québec en Abitibi-Témiscamingue. In 2015, he graduated from the Healthcare Education Scholars Program at the University of Ottawa.
Dr. Daboval joined the team at Hôpital Montfort as a neonatologist-pediatrician and he holds privileges at CHEO and The Ottawa Hospital on an intermittent basis.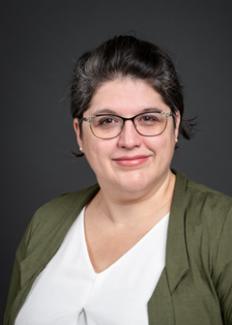 Dr. Nicole joined the Montfort family in September 2010 after meeting Dr. Lyne Pitre, who convinced her to come and work in a French language minority setting. 
The daughter of a Quebec diplomat, Dr. Nicole lived in the United States and France before completing her medical training at the Université de Montréal. She continued her residency in family medicine in Rimouski, Quebec. 
Attracted to regional practice, she planted roots on the North Shore in Baie Comeau for a decade. She participated in the opening of a Family Medicine Unit to teach regional practice and to facilitate the recruitment of physicians for the North Shore. She also practiced in Pessamit, a native village, and did travel health consultation in CLSC.   
Dr. Nicole is a family physician hospitalist at Montfort since 2010 with an interest in palliative care. Since then, she has completed a diploma in osteopathy (DO-MP) from 2010 to 2015 and has been practicing this discipline in her own office since then. 
She has been involved in the organization of the Journées Monfort, a French medical conference, for many years and has been the chair of the scientific committee since 2018. 
The interest in hospital management emerged while replacing her department chair. Then, she supported Dr. Chantale D'Aoust-Bernard as Vice President of the Professional Staff Council and since September 2021, she has served as President of this council. 
She wishes to improve the quality of work life for physicians and increase family medicine research within the hospital.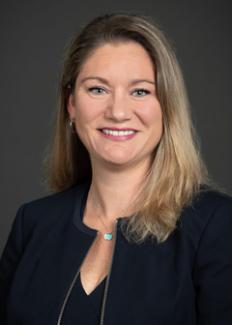 A nurse by training, Ms. Potvin holds a Master's degree in Nursing specializing in critical care from the Université du Québec en Outaouais (UQO). She is currently Director of Teaching, University Relations and Research at the Centre intégré de Santé et Services sociaux de l'Outaouais (CISSSO).
Ms. Potvin has worked in the health field for nearly 25 years, starting as a beneficiary attendant in long-term care centers before becoming a nurse and then an activity coordinator. In 2013, she was promoted to Director and oversaw the Emergency, Intensive Care, Medicine, Surgery, Mental Health and Geriatric Rehabilitation, Rehabilitation, Perioperative Service, Routine Health and Social Work units at the Centre de Santé et de Services Sociaux de Papineau. From 2015 to 2019, she served as the Assistant Director of Nursing, Practice Support Stream at the CISSSO.
She has also gained extensive experience in teaching and research in nursing, with scientific publications to her credit.
Prior to joining Montfort in August 2022, she has been involved in large-scale projects, such as hosting McGill University's comprehensive medical training in the Outaouais campus of the Gatineau hospital; adopting the scientific programming of the Centre de recherche en médecine psychosociale; organizing an international mental health conference; directing telehealth; and developing the CISSSO online training center platform.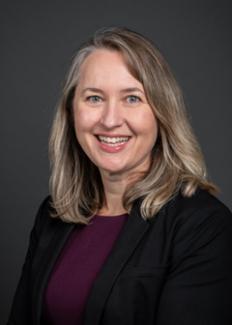 Josette is the CEO of the Institut du Savoir Montfort and Vice-President, Research and Education at Hôpital Montfort. She is also the founder of Streamline Genomics and Associate Professor in the Faculty of Medicine at Université de Montréal. She was previously Vice President, Business Development for Mitacs, where she helped facilitate partnerships between university researchers and industry.
Josette received her Ph.D. in Genetics from the University of British Columbia, followed by postdoctoral training at the University of Cambridge. She holds an MBA from HEC Montréal and has served on a diverse roster of academic, industry, and research committees.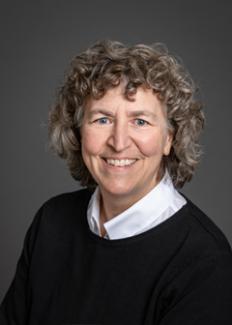 Lucie Thibault, Ph.D., is a Professor and Dean of the Faculty of Health Sciences at the University of Ottawa. For the past 30 years, she has taught organizational theory, ethics in sport, globalization of sport as well as governance, policy and social issues in sport.
Her research interests lie in the formation, management and evaluation of cross-sectoral partnerships in non-profit sport and leisure organizations. She also investigates the role of the Canadian government in sport excellence and sport participation as well as government involvement in developing sport policy.
Her research has appeared in numerous scholarly journals. She is co-editor of Contemporary Sport Management (Human Kinetics, 2021) and Sport Policy in Canada (University of Ottawa Press, 2013).
Lucie Thibault is a Franco-Ontarian, originally from Vanier, Ottawa. She earned a bachelor's degree at the University of Ottawa and obtained a master's degree and a PhD at the University of Alberta. During her career, she has also worked at The University of British Columbia and the Brock University.  
She is an ex-officio member of the Hôpital Montfort Board of Trustees as a Representative of the University of Ottawa since 2019. 
Consult our administrative policy.
Read the Statement of the Board of Trustees against discrimination, racism and racial inequality and for the promotion of diversity, equity and inclusion.
Public Participation
Public meetings for the upcoming year will take place on November 30, 2022, on March 29, 2023 and the annual assembly on June 14, 2023.
If you wish to attend, please let us know 48 hours in advance by e-mail or by phone at 613-746-4621, ext. 2021.
To ensure adequate seating due to space and safety restrictions, individuals wishing to attend Board meetings are asked to notify the Board Secretary's office 48 hours prior to the meeting by e-mail or by phone : 613-746-4621 ext. 2000. Please note that the meetings are held in French only.
Public board meetings follow an approved agenda subject to the direction of the Chair of the Board at each meeting. The Board of Trustees of Montfort welcomes input from members of the public. Individuals wishing to bring matters to the attention of the Board should do so by sending a request in writing, at least ten working days prior to the meeting, specifying the topic you wish to address and providing a telephone number where you can be reached:
Hôpital Montfort
Direction générale
713, Montréal Road
Ottawa (Ontario)
K1K 0T2
Email : gouvernance@montfort.on.ca
If the Chair of the Board accepts the request, the intervention will be limited to 5 minutes.