One hospital. Many talents.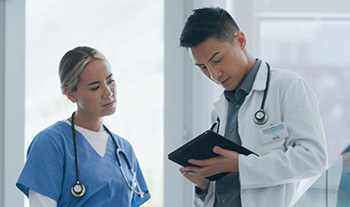 Work during my studies
Why wait? Start putting theory into practice with a student job. Regardless of your field of study, you will learn even more by working alongside our experienced staff.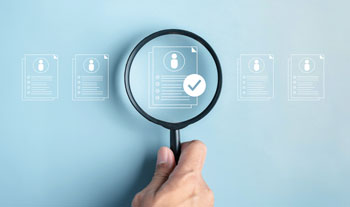 Further my career
Do you want to work with a welcoming, tight-knit team? You are bilingual, or you would like to improve your French or English by offering care in both languages in a Francophone work environment? If you have the skills, we have a job for you. Do not delay, consult our numerous job postings today!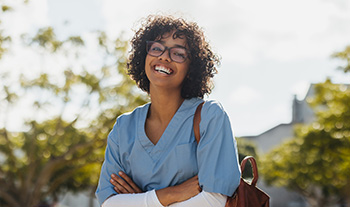 Start my career
Launch your career at Montfort as part of a team that will welcome you, support you and value your work. This is a wonderful opportunity to work for an employer who will give you a chance to make your mark.
A welcoming and caring work environment
The next chapter in your career starts here
Join a dedicated team in a human-centered academic hospital that provides exceptional care to its community.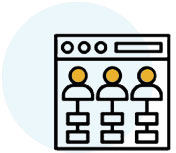 Job listings
At Montfort, we are always looking for new talent, just like you. Be part of our great dynamic team focused on excellence. Apply here!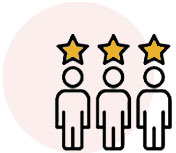 Being a volunteer
The contribution of volunteers adds value to the services of Montfort and the Aline-Chrétien Health Hub by improving the quality of life of patients and hospital staff.
Becoming a patient-partner
Patient-partners share their experiences at Montfort and other health service centers to improve the quality of care and services offered at the hospital.