2020-2021 Annual Report to the Community
You have surely heard the expression "20/20 vision," to describe clarity or sharpness of vision. At the start of 2020, we would have all liked to have had a clear vision of the challenges that lay ahead…
But despite this, the year 2020-21 was a unique opportunity for the team at Hôpital Montfort to demonstrate its boundless imagination, resourcefulness and resilience. Montfort's values of compassion, respect, mutual support, excellence and accountability also proved essential in coping with the first year of the pandemic.
In March 2020, at the province's request, we had to start postponing surgeries and other non-urgent interventions and transform the hospital in order to be prepared to receive a potential wave of COVID patients. We converted several units into intensive care areas, tripling our capacity from 14 to some 40 intensive care beds. A physiotherapy gymnasium was also converted into a dormitory with 22 beds, largely furnished by equipment lent to us by La Cité college.
Image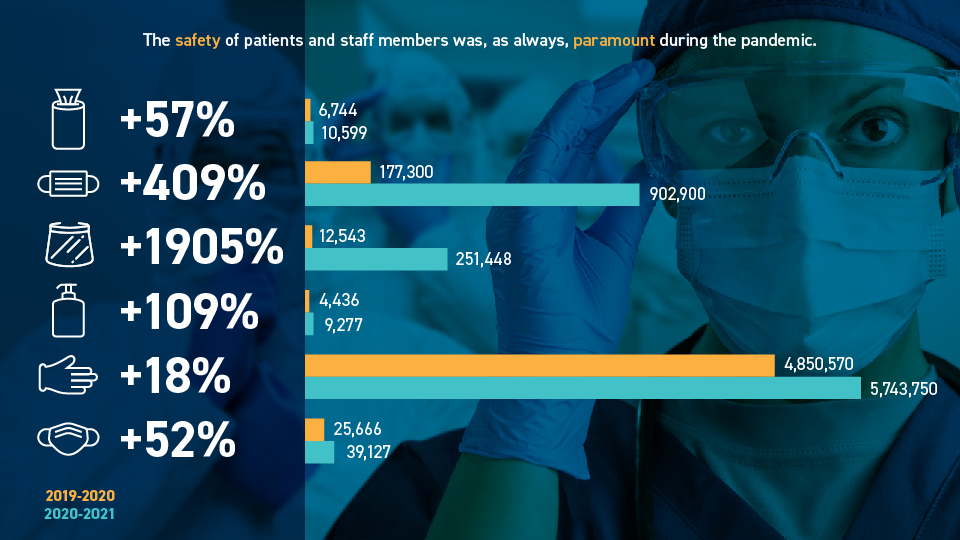 When the region asked us to support its screening efforts, the Montfort team immediately answered the call. A few days later, when an empty school was identified as the most appropriate location for testing and providing care to people with symptoms, the COVID-19 treatment and screening clinic – Heron opened its doors on April 9, 2020.
In October, by transforming skating rink #3 in the Ray-Friel recreation complex into a second clinic managed by Montfort, care was provided to the population of Orléans, which until then had been short on services for COVID-19.
And then, on December 1, we launched a satellite screening centre that was open two afternoons a week for the population of Vanier.
The members of the Eastern Ontario Regional Laboratory Association who work at Montfort also made a major contribution by analyzing test swabs and speeding up the turnaround time for results.
Image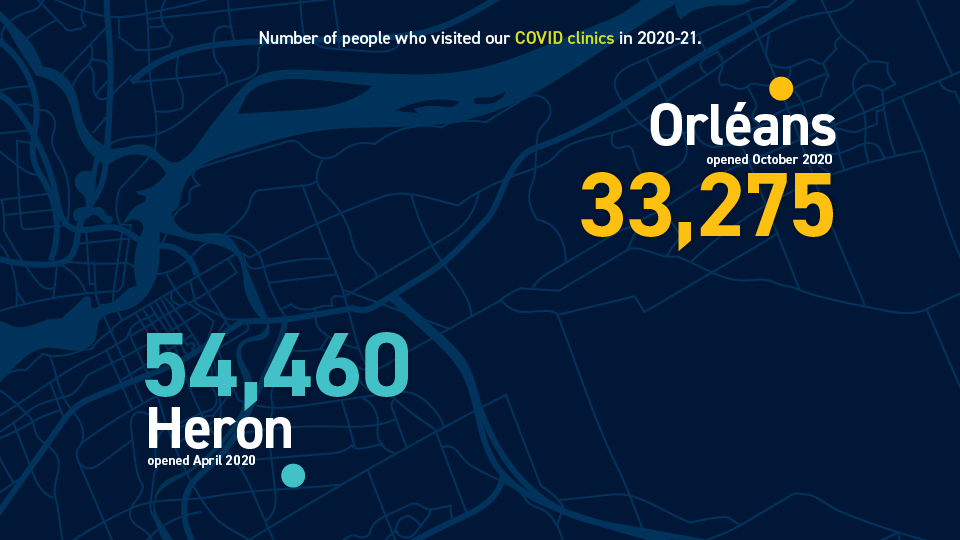 The first wave of COVID hit long-term-care residents with full force. Once again, the Montfort team was there, this time to support two residences, from April to June. There were so many needs: from labour to personal protective equipment for managers, expertise and support for exhausted staff, as well as time and special attention for residents.
Image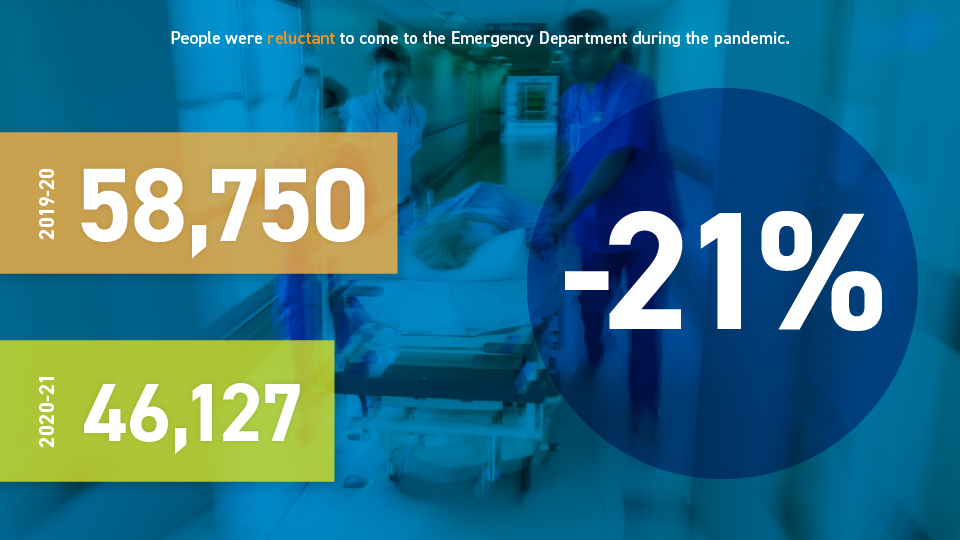 In June, anti-racism protests, first in the United States and then around the world, including right here in Ottawa, forced us to reflect and come to an important realization.  
The Committee Against Racism and for Equity, Diversity and Inclusion, composed of staff members, was formed during the fall, reporting directly to the President and CEO. In less than a year, the Committee has already taken several important steps, such as launching an internal anti-racism campaign, offering training sessions and webinars, and selecting a consultant to support the Committee in its next steps, starting with a survey and discussion groups.
With repeated orders to "stay home" in an effort to limit the spread of the virus, our 
offer of telehealth services exploded. The pandemic sped up our plans to implement new communication platforms, launch a portal where patients could consult their medical records at any time, and develop appointment booking tools, to name just a few.
Image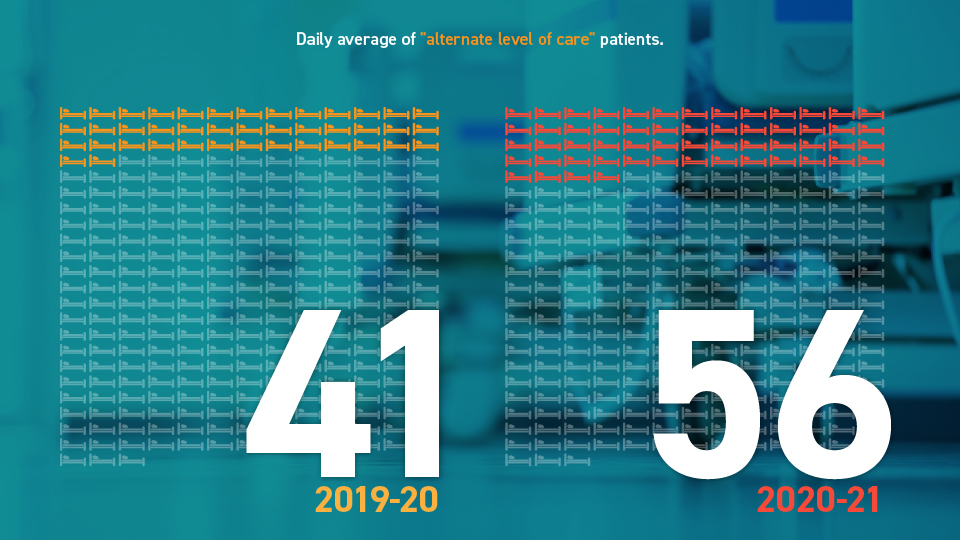 The pandemic did not prevent other large-scale projects from getting off the ground, the most important one being, of course, the Orléans Health Hub, a unique and innovative model that will bring together a range of specialized and community healthcare under one roof. After several years of planning and construction, we were given the keys to the Hub on March 17, 2021, and it will welcome the first patients on June 24.
Throughout the year, we worked closely with our regional partners—hospitals, family health teams, Public Health, the City of Ottawa, educational institutions, etc.—to be able to offer the best possible care to our patients. We were elated when the Government of Ontario announced the creation of the Ontario Health Team of Ottawa East, which brings together Montfort and some 30 partners. This Ontario Health Team will focus on treating patients with chronic obstructive pulmonary disease and associated comorbidities in both official languages.
We also carried out extensive refurbishment work, such as replacing ventilation units in some of the most critical areas of the hospital, in particular, the operating room and the sterile processing department, to ensure that they function more efficiently and sustainably. In addition, all outdoor lighting and most of the interior lighting were converted to LED.
Image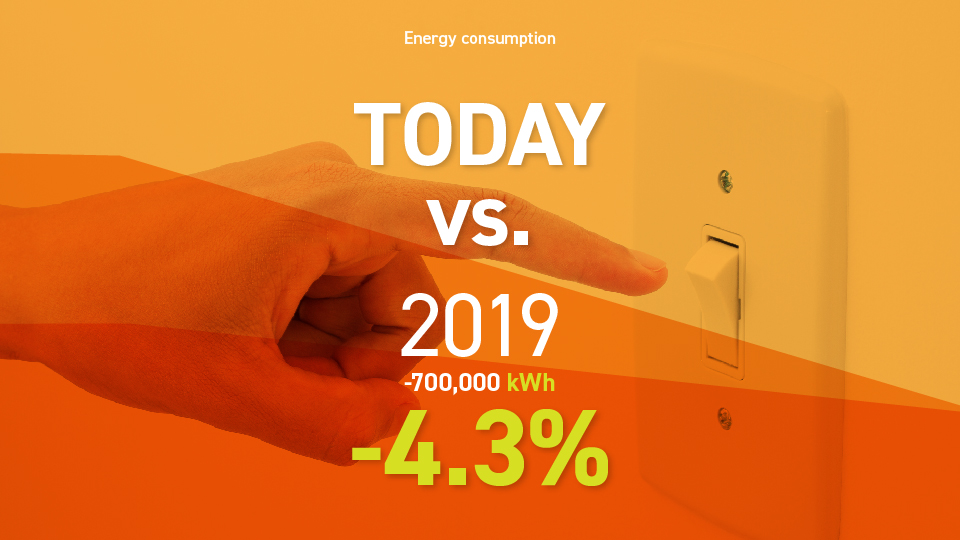 As an academic hospital, it is essential that we continue to train the next generation of Francophone healthcare workers, especially during a pandemic. The Institut du Savoir Montfort  adapted to the circumstances and more than 1000 people were able to do an internship at Montfort during the 2020-2021 academic year, in person or remotely.
Image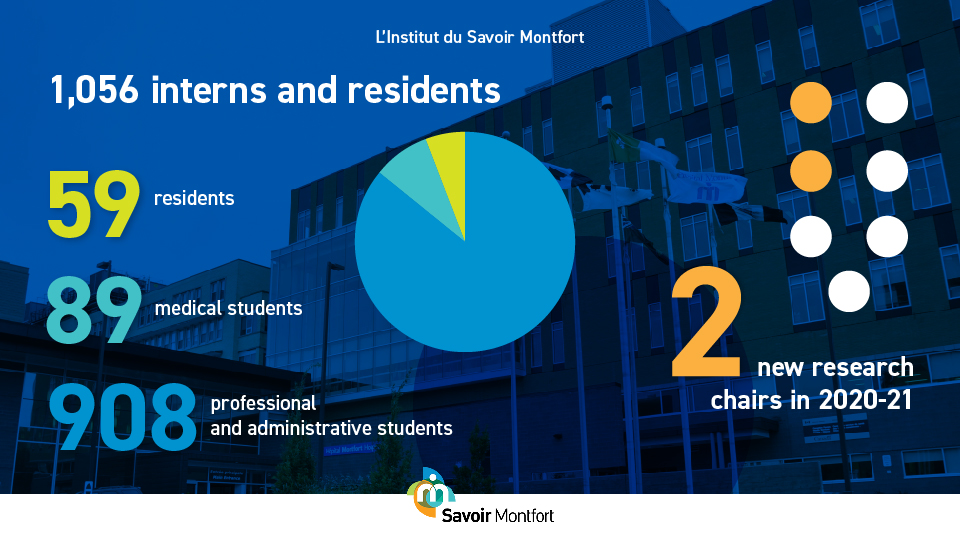 On December 31, 2020, we ended the year on a euphoric note, when 300 people from Montfort were invited to receive the COVID-19 vaccine, based on the priority criteria established by the Ministry of Health. Since then, every member of the Montfort team has received at least one dose, as the vaccination rollout ramped up across the region, the province and Canada. This light at the end of the tunnel has brought hope, which we all desperately need.
Throughout the year, frontline health workers carried a triple burden.  Like everyone else, they felt the effects of the pandemic in their daily lives. And like all essential workers, they had to come to work in person—no telework for them. Moreover, they were plunged into the world of COVID-19 during every workshift. We would like to highlight and recognize their incredible work during this long, challenging and exhausting year. 
We are also keenly aware that the post-pandemic period will not mean an instant return to normal. After sharing an enormous cake all together during a well-deserved party, and thanking every member of the Montfort team for their colossal efforts during this "unprecedented" period, there will still be a lot of work ahead.
We will have to examine the practices we adopted to manage the pandemic and let go of those that are no longer necessary; tackle waiting lists for postponed surgeries; reassure patients and visitors that hospitals are still safe places; resume many projects that were put on ice for over a year; rethink our approach to telework and telehealth; take a hard look at our finances; and, especially, give our colleagues a chance to rest and recalibrate so that they can return to work rejuvenated and in full form, ready as always to offer exemplary person-centred care.
In closing, we would like to thank all of the members of the large Montfort family, not only those who work and study here, but also the Association members and our patient-partners who remained committed to "our hospital' and served on various committees, despite the very difficult circumstances. Thank you to the team of the our knowledge institute, the Institut du Savoir Montfort, and the researchers, interns and students who trust us. Thank you to the members of the Montfort Foundation and the many donors who gave generously to the largest fundraising campaign in our history.
Image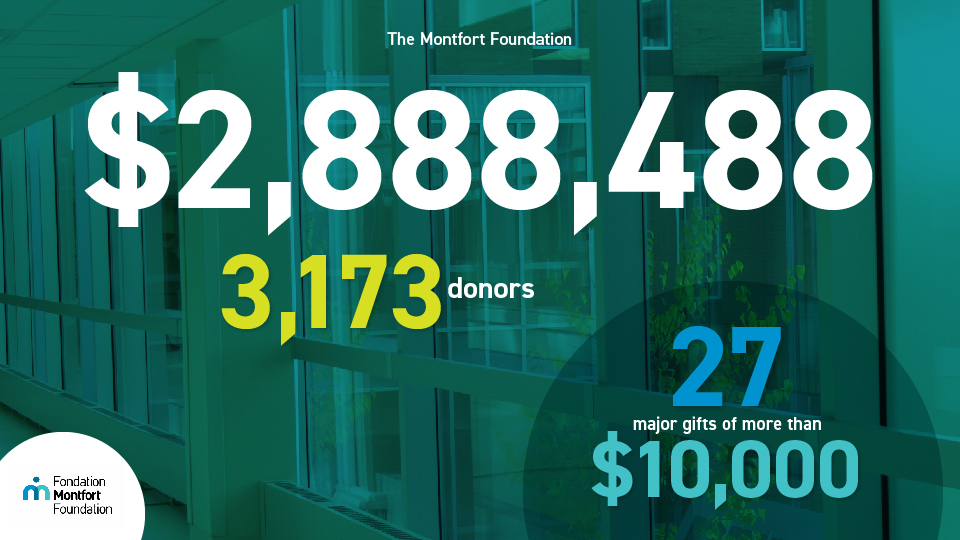 Lastly, we must thank our entire community for its show of support throughout the year, for sending countless messages of love to Montfort, but also for respecting the health measures, and thereby limiting, as much as possible, the pressure on our hospital.
To each and every one of you—thank you.
Dr. Bernard Leduc
President and Chief Executive Officer
Hôpital Montfort
Carl Nappert
Chair of the Board of Trustees
Hôpital Montfort
Hôpital Montfort's 2020-2021 Board of Trustees was composed of the following members:

Elected members
Carl Nappert, Chair
Me Andrée-Anne Martel, Vice-Chair
Pierre Lanctôt, Treasurer
Marie-Josée Martel, Secretary
François Brouard, Trustee
Luc Généreux, Trustee
Alain Jegen, Trustee
Lucie Mercier-Gauthier, Trustee
Roda Muse, Trustee
Jean-Guy Perron, Trustee
Me Caroline Richard, Trustee
Jean Ste-Marie, Trustee
Ex-officio members
Dr. Bernard Leduc, President and CEO, Hôpital Montfort
Dr. Stéphane Roux, Chief of Staff
Dr. Chantal D'Aoust-Bernard, President of Medical Staff
Suzanne Robichaud, Vice-President, Clinical Programs and Chief Nursing Officer
Dr. Josette Landry, Chief Executive Officer, Institut du Savoir Montfort
Lucie Thibault, PhD, Representative, University of Ottawa