The Senior Management Team
Welcome to Montfort, Ontario's Francophone Academic Hospital, offering exemplary person-centred care.
Our daily actions are guided by compassion, excellence, respect, accountability and mutual support while serving over 1.2 million people in Eastern Ontario, in both official languages. Our quest for excellence and our continuous improvement initiatives have led to an Accreditation with exemplary standing, the top level of recognition presented by Accreditation Canada, in 2014, and again in 2018.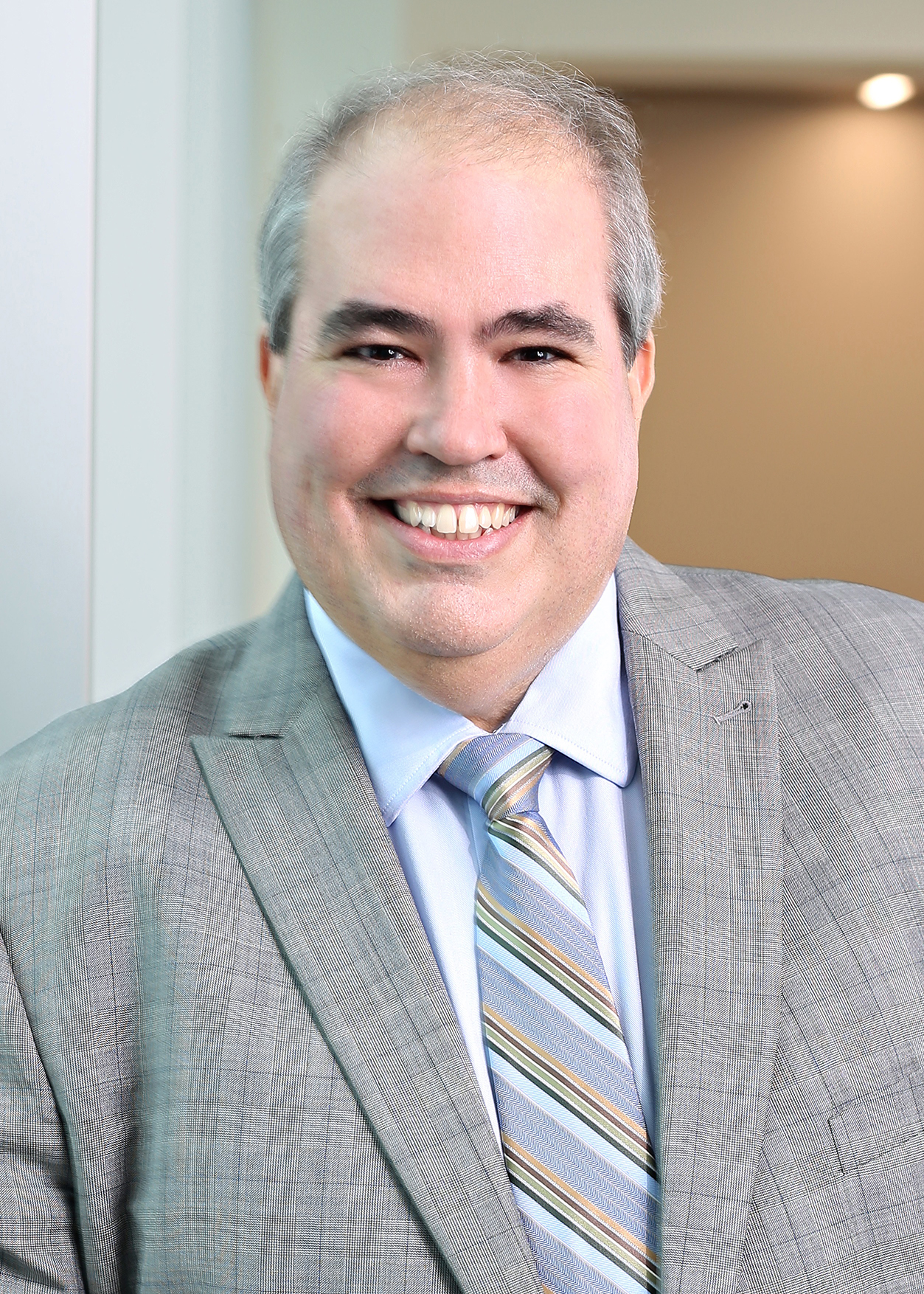 Dominic Giroux has been President and CEO of Montfort since July 2023, and chairs the Board of Directors of the Ontario Hospital Association. He has 25 years of experience as a senior executive in two teaching hospitals, a research institute, a university, two provincial ministries and two school boards.
Born in Montfort, a volunteer with the SOS Montfort movement and a member of the hospital's board of directors during the '90s, he is a Certified Health Leader with the Canadian College of Health Leaders and a Fellow of the American College of Healthcare Executives.
Prior to joining Montfort, Dominic led Health Sciences North and the Research Institute at Health Sciences North, Northern Ontario's largest teaching hospital, from 2017 to 2023. During this time, he co-chaired pandemic management in the North for Health Ontario and sat on the Provincial Oversight Table for the response to COVID-19.
Since the beginning of his career, he has been involved on numerous boards in the fields of health, education, mining innovation, public policy, and community and economic development, including:
Co-president of the Consortium national de formation en santé
Chairman, Northern Ontario School of Medicine
Vice-President/President-Elect, Universities Canada
Vice-President, Association des collèges et universités de la francophonie canadienne
Vice-President, ACFO d'Ottawa
Elected trustee at age 19 and president of the Conseil des écoles catholiques de langue française for Ottawa-Carleton at age 21, he served as a senior executive in two new French-language school boards in Toronto and Ottawa, then as assistant deputy minister in the Ontario Ministries of Education and Training, Colleges and Universities, and as president of Laurentian University.
Dominic was appointed by the federal government to the Governing Council of the Canadian Institutes of Health Research. He has served on the Drummond Commission on the Reform of Ontario's Public Services, which made over 100 health-related recommendations, the Ontario Economic Advisory Committee, and advisory committees for the Bank of Canada, the Globe and Mail, Hydro One and the Mowat Centre.
He holds a bachelor's degree in management and public policy, a bachelor's degree in education from the University of Ottawa, and an MBA from HEC Montréal. He completed the Public Executive Program at Queen's University. He holds an ICD.D designation from the Institute of Corporate Directors, is a member of the Ontario College of Teachers and mentors new hospital CEOs.
In 2011, Dominic Giroux was named one of Canada's Top 40 Under 40. He has received a Community Builder Award of Excellence in Sudbury, a Paul Harris Fellowship from the Rotary Club, leadership awards from the University of Ottawa and HEC Montréal, the annual Pilier de la Francophonie award from the Assemblée de la francophonie de l'Ontario, the Queen Elizabeth II Diamond Jubilee Medal, and an Eagle Feather for leadership in Aboriginal relations. He was named Chevalier of the Ordre des Palmes académiques de la République française by the French government for his contribution to the promotion of the French language in Canada.
Suzanne Dionne has agreed to join Montfort as Interim Senior Vice-President and Chief Financial Officer, working three days a week for the next few months.
Suzanne has some 30 years' experience in the region's healthcare sector, notably as Director of Decision Support at the Ottawa Hospital, Senior Director of the Champlain Local Health Integration Network, Vice-President of the Cornwall Community Hospital and, most recently, Senior Vice-President of the University of Ottawa Heart Institute. We are fortunate to be able to count on his extensive experience during this transition.
Boyden Recruitment was retained to support us in the recruitment process, and the position of Senior Vice-President and Chief Financial Officer was posted in mid-June.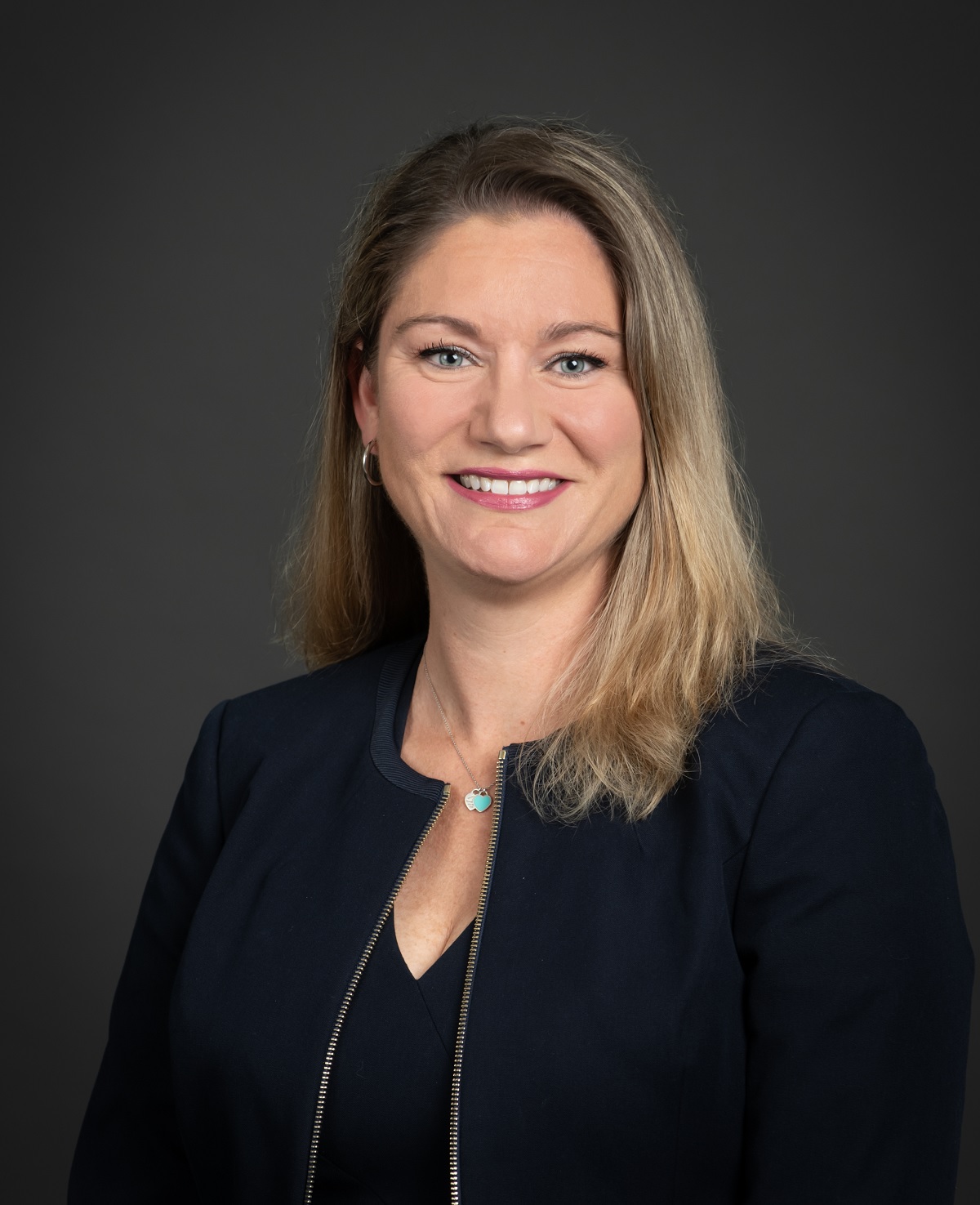 Ms. Martine Potvin holds the position of Senior Vice President, Quality, Integrated Care, Professional Practice and Chief Nurse Executive. She joined Montfort in 2022.
A nurse by training, Ms. Potvin holds a Master's degree in Nursing specializing in critical care from the Université du Québec en Outaouais (UQO).
Ms. Potvin has worked in the health field for nearly 25 years, starting as a beneficiary attendant in long-term care centers before becoming a nurse. She has extensive experience on the clinical side and in management of the Emergency, Intensive Care, Medicine, Surgery, Mental Health and Geriatric Rehabilitation, Rehabilitation, Perioperative Service, Routine Health, Professional practice and Quality of Care. She has also gained extensive experience in teaching and research in nursing, with scientific publications to her credit.
Martine Potvin is a member of the Board of Directors of the Secrétariat des infirmières et des infirmiers de l'espace francophone, a worldwide francophone network for the nursing profession. In the fall of 2022, Montfort hosted the international conference Creating health: the power of nursing knowledge.
With her extensive and current experience in health and social services, she contributes to quality improvement as a surveyor for Accreditation Canada.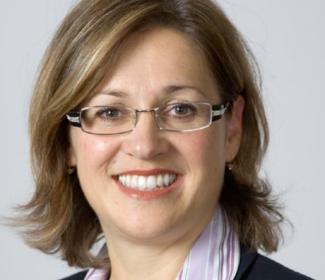 Caroline Roy-Egner is currently Vice-President, Strategic Planning, Transformation and Chief Human Resources Officer at Hôpital Montfort. She holds two degrees from Université Laval: one in industrial relations (1991) and the other in civil law (1993). In 2003, she completed a master's degree in public administration at the École nationale d'administration publique from Université du Québec.
Caroline built most of her professional portfolio in the Ontario broad public sector. Prior to her current role, she was Associate Vice-President, Human Resources at the University of Ottawa, Chief Human Resources Officer at the French Public School Board of Ontario, and Director of Human Resources at Bruyère Continuing Care.
In addition to her professional career, she is married to a high-tech sales executive who travels the world on a regular basis and together, they are raising two beautiful teenage daughters. As such, she is busy and quite active in her community, either as a leader for Girl's Guides or on various parent's councils and sports teams.
Ms. Roy-Egner has accumulated over 20 years of human resources experience in bilingual organizations, 15 years of which has been at the senior level positions. While labour relations is her primary area of expertise, she has been the architect of numerous effective human resources programs aimed at improving employee engagement, performance and retention as well as creating healthy workplaces in both the education and the health care sector in the Ottawa area. Her recent return to health care to join the team at the Montfort, was driven by their broad workplace transformational agenda.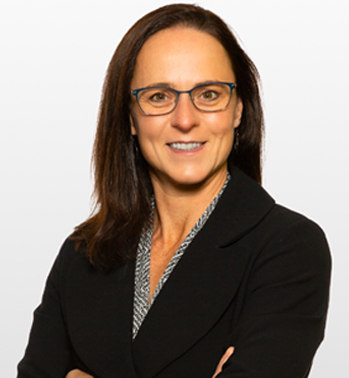 Ms. Estelle Ethier is Chief Executive Officer of the Institut du Savoir Montfort and Vice President of Research and Education at Hôpital Montfort since May 2023.
Ms. Ethier is an experienced leader in the fields of health and education. Highly committed to the Franco-Ontarian community, Ms. Ethier served as Director of Education at ISM from July 2016 to March 2018, on the Board of Directors of ISM from September 2021 to November 2022, and has been a member of the Hopital Montfort Association for many years.
She has also served as Dean of Education at Collège La Cité for the past five years, during which time she played several key roles, including the development of the new Honors Bachelor of Science in Nursing program. This four-year program, developed in collaboration with the Ontario Ministry of Colleges and Universities, will be offered in the fall of 2023 to support hospitals in the face of a growing workforce shortage, particularly in Francophone minority communities.
Her experience and expertise in building partnerships with key players in the sector will support ISM's efforts to achieve its mandate of improving the health of Francophone minority communities in Canada and ultimately, the healthcare sector and the health of the world.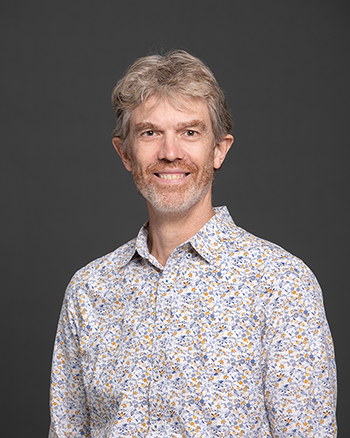 Dr. Thierry Daboval has been appointed as Chief-of-staff of Montfort in September 2022.
Dr Daboval has been a professor of neonatology and pediatrics since 1998, first at the Université de Sherbrooke and currently at the University of Ottawa, where he has been promoted to Associate Professor in 2021. Since 2016, he has been the Medical Director of the Level 3b Neonatal Intensive Care Unit at the Children's Hospital of Eastern Ontario (CHEO) in Ottawa.
In his many roles, Dr. Daboval has been very involved in teaching and research programs, particularly in the area of counseling mothers at high risk of delivering an extremely preterm newborn. He is particularly interested in medical ethics in neonatology, communication in complex situations and how to teach it and also in the follow-up of children at risk of developmental delays. Author of more than a hundred publications, he has participated in a large number of conferences as a speaker or invited professor, including several international conferences.
Originally from St-Hyacinthe, Quebec, he completed his medical and pediatric training at the Université de Sherbrooke; he obtained his specialization in perinatal and neonatal medicine with a concentration in neonatal follow-up at the Université de Montréal. He obtained a master's degree in clinical science at the Université du Québec en Abitibi-Témiscamingue. In 2015, he graduated from the Healthcare Education Scholars Program at the University of Ottawa.
Dr. Daboval joined the team at Hôpital Montfort as a neonatologist-pediatrician and he holds privileges at CHEO and The Ottawa Hospital on an intermittent basis.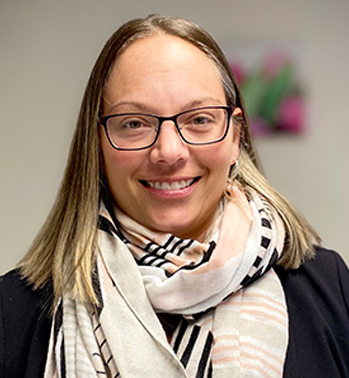 Ms. Dubois Desroches is Vice President, Clinical Programs and Patient Flow since April 2023.
With over 20 years of experience in the health care field, Ms. Dubois Desroches is a physiotherapist and graduate of the University of Ottawa. She also holds a certificate in administration from Université du Québec en Outaouais (UQO), a short graduate program in health and social services management, and a master's degree in public administration from École nationale d'administration publique (ENAP).
An experienced leader, Ms. Dubois Desroches became Clinical Manager at Montfort in 2010. She has been responsible for therapeutic services, ambulatory clinics, the ambulatory intervention unit, the flow and resource and staffing teams, medical imaging, as well as the Emergency Department. Since 2020, she has served as a Clinical Director at the hospital, responsible for the Medicine and Therapeutic Services programs, and subsequently for Critical Care and Patient Flow.
In recent years, Ms. Dubois Desroches has contributed to the success of significant initiatives at Montfort, including the redesign of the Emergency Department model of care and the integration of paramedics into that same team.
In her role as Vice-President, Clinical Programs and Patient Flow, Ms. Dubois Desroches is responsible for the directions of Critical Care and Patient Flow; Perioperative Services; Medicine, Rehabilitation, Geriatrics programs and Therapeutic Services; and the Family Birthing Centre.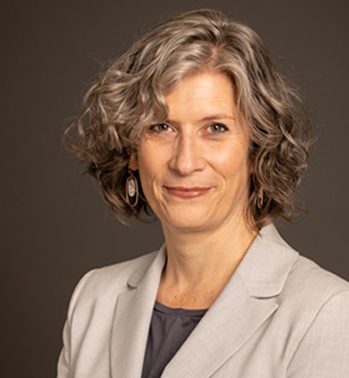 Ms. Picard is Vice-President, Communications and Francophone Affairs, since May 2023.
With more than 30 years of experience in the field of communications, Ms. Picard has worked for renowned organizations such as Communications Québec, Foreign Affairs Canada, the University of Ottawa, and the Jumeirah luxury hotel chain in Dubai. She also provided her expertise as a consultant to organizations such as the Association of Universities and Colleges of Canada and the Canada Foundation for Innovation.
Since joining Montfort as Director of Communications in 2014, Ms. Picard has worked tirelessly to protect and enhance Montfort's reputation, while promoting our hospital beyond the region. She expertly coordinated the communications surrounding SOS Montfort's 20th anniversary, oversaw the successful launch of Montfort's new branding, and managed daily communications during the COVID-19 pandemic. At the 2019 Gala du mérite Montfort, she received the Naos Award recognizing her exemplary leadership.
She will bring her leadership and extensive experience to help Montfort shine in its mission to be Ontario's francophone academic hospital.
Employment contract between Hôpital Montfort and its President & CEO
As of January 1, 2012, Ontario's hospitals have been governed by the Freedom of Information and Protection of Privacy Act (FIPPA). The purpose of this legislative change was to promote a culture of transparency and accountability in public institutions. The Act is retroactive to January 1, 2007.
Out of concern for transparency, hospital members of the Council of Academic Hospitals of Ontario unanimously decided to post the employment contracts of their senior managers and CEOs on their Web sites. The Ontario Hospital Association recommends a proactive approach to posting information and documents likely to become the focus of an access to information request. A document entitled Performance Evaluation Program, explains senior managers' compensation, and is posted on the Web site along with an amended version of the President/CEO's employment contract and a senior manager contract template.
---
Performande evaluation
In 2010, Hôpital Montfort established a new management team under the supervision of Dr. Bernard Leduc, its President and Chief Executive Officer at the time. The Board of Trustees created a new employment contract for individuals reporting to the President & CEO (see contract template).
Not only does this new contract encompass performance-based remuneration, it also includes a responsibility agreement (see Annex C of the contract template)
The current agenda forms part of the directions taken in the 2011-2015 Strategic Plan and in the Excellent Care for All Act, 2010.
In 2011, the performance objectives of the Quality Improvement Plan (QIP) related to the compensation of senior managers.
In 2012, Hôpital Montfort extended the performance evaluation of its senior managers by referencing best practices in order to optimize reporting and accountability.
In the Spring of 2012, following the 2011-2012 performance review, there took place a complete identification of organizational objectives and specific indicators as they relate to activities specific to the duties of each senior manager. The Board of Trustees approved these objectives, which have been included in the 2012-2013 Quality Improvement Plan.
In summary, in 2012-2013, we will be able to complete a full performance appraisal cycle in relation to strategic and organizational objectives in order to continually support the best improvement targets set for Hôpital Montfort's development.
Performance Evaluation Authorities
For the President and Chief Executive Officer: the Board of Trustees
For senior managers: the President and Chief Executive Officer
Major Components of the Senior Managers' Performance Evaluation Program
Executive Committee of the Board of Trustees
The Executive Committee governs all performance and compensation related activities of the President and Chief Executive Officer and Senior Managers.
Senior Managers' Performance Evaluation Process (in progress for 2012-2013)
On an annual basis, each senior manager is evaluated according to the expectations inherent in strategic and organizational objectives.
The evaluation takes place after the identified targets are met, discussions are held and feedback is received from superiors.
360-degree evaluation tools involving colleagues, employees and clients may be used as needed.
Performance Objectives and Targets
Each senior manager has from eight to ten objectives to achieve. Annual organizational objectives are determined by the President and Chief Executive Officer and his management team. Personal objectives are identified between the President and Chief Executive Officer and senior managers. These may comprise operational or functional objectives, depending on the gaps noted.
Professional Development
Based on performance, feedback and objectives set for the year, each senior manager must identify professional development opportunities that will enhance performance.
Senior Executive Compensation Program
The compensation of senior managers is approved by the Board of Trustees pursuant to the recommendations of the Executive Committee.
Compensation paid to the President and CEO and to other senior managers is determined on the basis of their performance evaluation, a market analysis and the guidelines of the Ontario Hospital Association.