Montfort, one of the region's top 30 employers
Montfort, one of the region's top 30 employers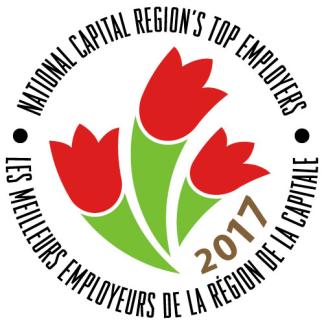 Thursday, April 13, 2017 – This year again, Montfort is proud to be selected amongst the National Capital region's "Top 30 Employers ". The hospital has already been on the list in 2015.
While doing their selection, members of the jury evaluate:
Physical Workplace;
Work Atmosphere & Social;
Health, Financial & Family Benefits;
Vacation & Time Off;
Employee Communications;  
Performance Management; 
Training & Skills Development; and 
Community Involvement.
Employers are compared to other organizations in their field to determine which offer the most progressive and forward-thinking programs.
In Montfort's case, the selection committee was impressed by the fact that the hospital offers students and new graduates summer jobs, co-op and paid internship opportunities. For an academic hospital that is training the next generation of francophone health professionals, this is the best recognition possible!
The selection committee also mentioned how employees are supported in their professional growth, continuing education, awards handed during the annual "Gala du mérite", the "Angels of Montfort" program, and the pension plan, among other initiatives.
"This award is your award, dear members of the Montfort team," said Dr. Bernard Leduc, President and CEO of Montfort during a celebration taking place in the hospital's main lobby, "because without your mutual support and your compassion, without the excellence and the respect that you demonstrate in everything that you do, without your sense of responsibility, Montfort would not be the hospital it is today: Ontario's Francophone academic hospital, offering exemplary person-centred care."