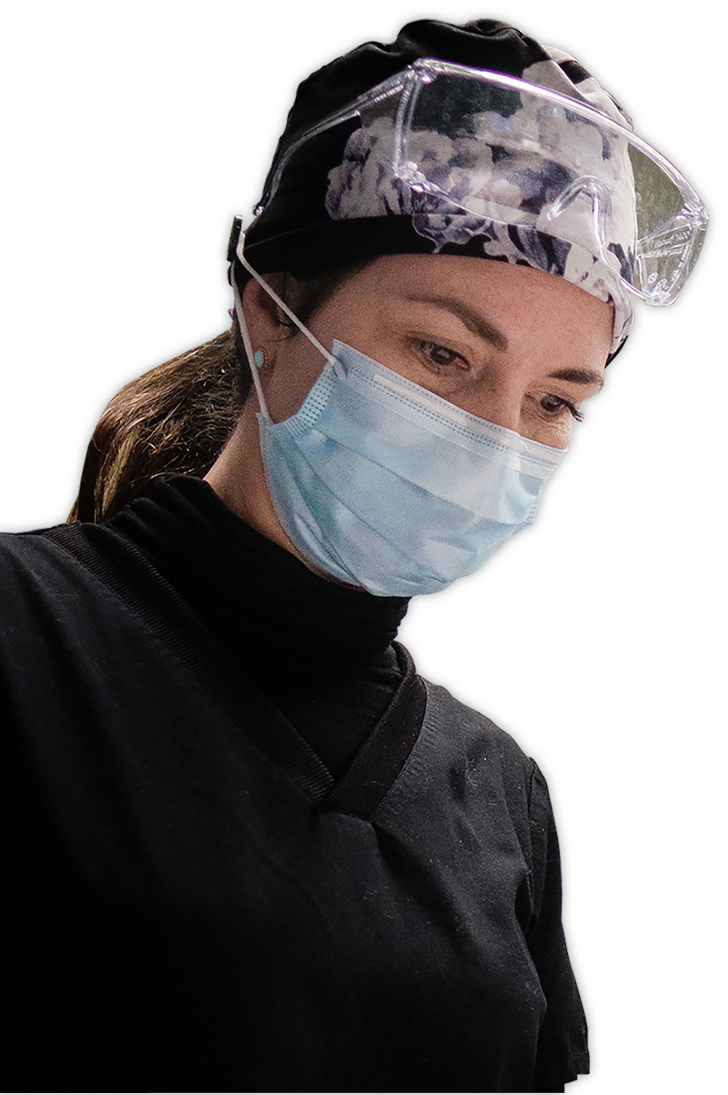 Your chance to shape the future!
Hôpital Montfort's approach is focused on constantly improving the quality of care for patients and their loved ones in a compassionate atmosphere.
A Francophone academic hospital in the very heart of Ottawa: you'll have the opportunity to work in French, in a bilingual environment
329 beds, with 185 in medicine, 40 in surgery, 27 at the Family Birthing Centre, 60 in mental health, 13 in intensive care and 4 in intermediate care
The commitment and active participation of some 400 physicians
Access to clinical records with cutting edge IT resources
The implementation of pilot projects, new clinics responding to the community's immediate needs
The possibility of leading/participating in research projects
Community partners
Apply now!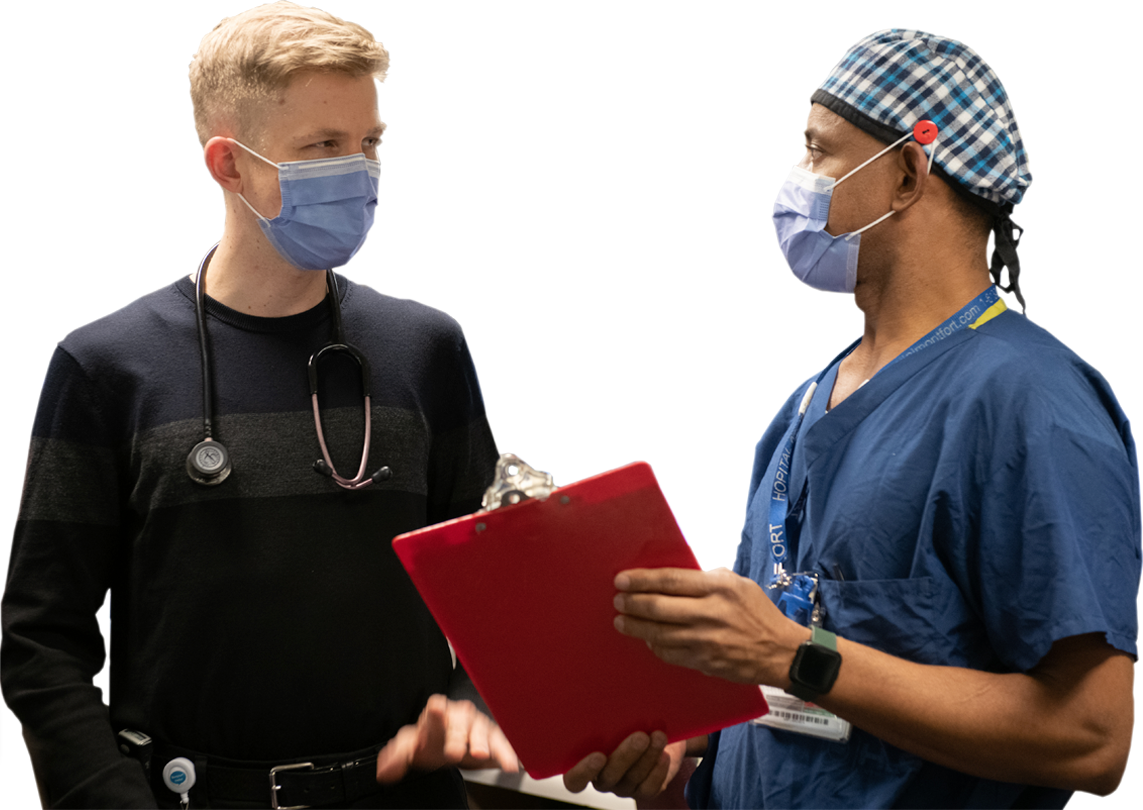 Services and departments

Family Medicine and Rehabilitation

A solid base of family physicians, including 7 active hospitalists teams and 1 clinical teaching unit
A team working on a 21-bed short-term rehabilitation unit

Medicine

A team of internists and subspecialists in medicine offering hospital and ambulatory care, including the Centre of Clinical Excellence in Chronic Disease Management

Intensive and Intermediate Care

An intensive care team responsible for 13 intensive care beds (level 3) and 4 intermediate care beds (level 2)

Perioperative Care

12 new or completely renovated surgical wards, including 9 in the main operating room, 1 ophthalmology operating room and 2 obstetrics rooms
Participation in the regional cancer program
8200 elective surgeries per year

Obstetrics

3000 births per year
A Family Birthing Centre designed for the new family

Pediatrics

Consultative pediatric practice and 2A neonatal care
Complex pediatric care, in conjunction with CHEO
An autism spectrum disorder clinic, in conjunction with CHEO

Mental Health and Psychiatry

60 short-term care beds: 8 intensive care beds, 8 geriatric psychiatry beds and 44 acute care beds
Ambulatory services including a day hospital, groups for comorbidity and personality disorders, multidisciplinary outpatient consultations

Emergency

More than 50 000 visits annually
Ambulatory care, stretcher and resuscitation areas
A dynamic team of more than 30 emergency physicians

Ambulatory Care

Specialized clinics responding to community needs (e.g., pediatrics, breast cancer, orthopedics, inflammatory bowel disease, geriatrics, thrombosis)

Medical Imaging

A completely digitized Medical Imaging Department offering:

MRIs
CT scans
SPECT/CT nuclear medicine
Digital mammograms
Ultrasounds
Digital X-rays

The department is also present at the Aline-Chrétien Health Hub in Orléans, is directly connected to the digital X-ray system at Hôpital Montfort (PACS), and offers:

MRIs
Ultrasounds
Bone densitometry
Digital mammograms
Digital X-rays

The department conducts more than 120 000 examinations annually.

Academic Hospital

Academic and teaching mandate

More than 500 students and residents in 36 different disciplines in health sciences and social services
Partnership with the University of Ottawa
Residency program including 26 residents in family medicine, 4 in internal medicine, 5 in obstetrics-gynecology, 12 in psychiatry
25 500 student days per year

Academic Family Health Team

Multidisciplinary family health teaching team that offers frontline services to patients and promotes the training of family medicine students and residents.

Join us

Your chance to make a difference!

Medical team

Under the leadership of Chief of Staff Dr. Thierry Daboval, Montfort's medical team is comprised of family physicians and specialists working in collaboration with other health professionals to offer quality care in accordance with Hôpital Montfort's values: compassion, respect, excellence, accountability and mutual support.

You can also consult the Physicians' directory.

Medical recruitment

You'd like to join a dynamic medical team that works in French?
You'd like to work in an environment that champions interprofessionalism?
You'd like to contribute to promoting the French language in Ontario through your commitment to the Franco-Ontarian population?
You'd like to participate in teaching and research?

Montfort invites you to apply.

Hiring requirements

French is the language of work at Montfort, and our teams offer care in both official languages.

Montfort can only offer staff privileges to physicians who are licensed to practise in Ontario, which includes:

License to practise from the College of Physicians and Surgeons of Ontario
Qualifying examination, parts I and II, by the Medical Council of Canada
Certification in family medicine from the College of Family Physicians of Canada, or specialist's certificate from the Royal College of Physicians and Surgeons of Canada
Proof of professional liability insurance for Ontario

We invite physicians who are not yet licensed to practise in Ontario to consult the CPSO website to find out the procedure for obtaining a licence.

Note that the accreditation process can be fairly lengthy. Once you have completed the process, please contact us to inform us of your field of interest.

Contact

Ms. Ariane Arès
Medical Services

arianeares@montfort.on.ca
613-746‑4621, extension 6201